Highland Highlights
By Loraine Ritchey

BRUCE CAMPBELL PUBLISHER OF CELTIC WORLD SHARES HIS THOUGHTS AND PHOTOS ON THE CHAMPION OF CENTURY COLLEEN RINTAMAKI AND THIS YEARS COWAL 2003 FOR THIS ARTICLES PAGE. CELETIC WORLD IS AVAILABLE THROUGH SUBSCRIPTION THROUGHOUT THE WORLD AND ALSO THROUGH NEWSAGENTS. FOR MORE INFORMATION CONTACT :


Celtic World,WEB http://home.btconnect.com/brucecampbell Editorial: Telephone 077 5984 5201 Central Hall, 304 Maryhill Road, Glasgow G20 7YE Business & Accounts: Telephone: 0151 651 0095 120 St Oswalds Avenue, Prenton, Wirral CH43 7ZH


ALL PHOTOS AND MATERIAL IN THIS ARTICLE ARE UNDER COPYRIGHT WITH CELTIC WORLD AND CANNOT BE REPRODUCED WITHOUT PERMISSION OF CELTIC WORLD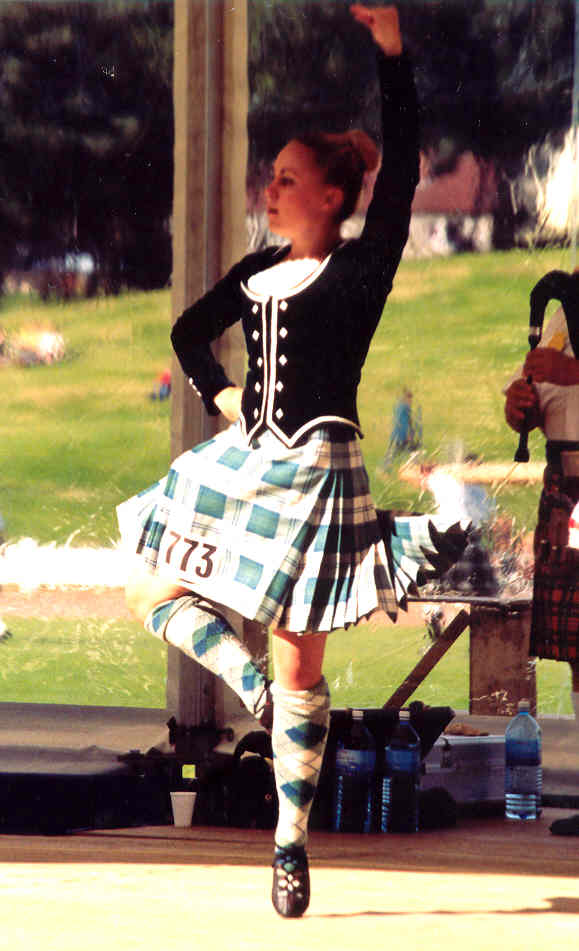 RINTAMAKI AGAIN MAKES HISTORY By Bruce Campbell at Cowal Highland Gathering


For the fifth year in a row Canadian Highland dancer Colleen Rintamaki has taken the prestigious(SOBHD) World Highland Dancing Championship at Cowal Highland Gathering.In doing so she has smashed all sorts of records.Last year she set a new record for most successive wins, this year she blasted that to smithereens.


Making her performance just that bit more staggering is the fact that Colleen Rintamaki has won at Cowal every year she has competed there including two World Juvenile wins in 1995 and 1996, two World Junior wins in 1997 and 1998 and then in 1999 she began her total domination of the Adult World Championship.



To notch up win number 9 she had to contend with a field of 82 adult challengers as well as overcoming a foot injury which had many writing her off.In fact, she was nudged into second place in the recent Canadian Championship by the talented Michelle Nadeau from Alberta and in the lead-up to Cowal was considered anything but a sure thing.That in itself must have been a novelty for a dancer who has dominated the art since an early age.But a win at the Commonwealth Championship was enough to announce to the dancing world that 'Five in a Row' was on.


For me Rintamaki won the championship the moment she took her place in the first of the four qualifying events on Friday; Saturday was then, barring injury, just showing how good this champion was.As our photographs show, her balance was impeccable, her pointing superb and shedding immaculate but best of all was her body positioning.While many other dancers struggled to achieve a high standard of technical footwork by compromising body positioning, Miss Rintamaki danced effortlessly.


If any criticism could be made of her 2002 performance it was that she coasted through the Friday qualifiers.This year it was different.This was business and Rintamaki not only danced technically perfect, or as near perfect as you are ever likely to see, but she displayed purpose and determination.


The power of her dancing was there for all to see.On the Saturday she had nearly a clean sweep of the events, only falling short in the Seann Truibhas.Her Canadian counterpart, Michelle Nadeau, must by now be fed up with picking up the second prize although she may well reflect in the knowledge that history will record Colleen Rintamaki as the greatest champion of all time.


This girl is that good, her performances over the years have been brilliant and if she chooses to retire, as I suspect she will do, then she has set a record which will stand for a long, long time-maybe forever.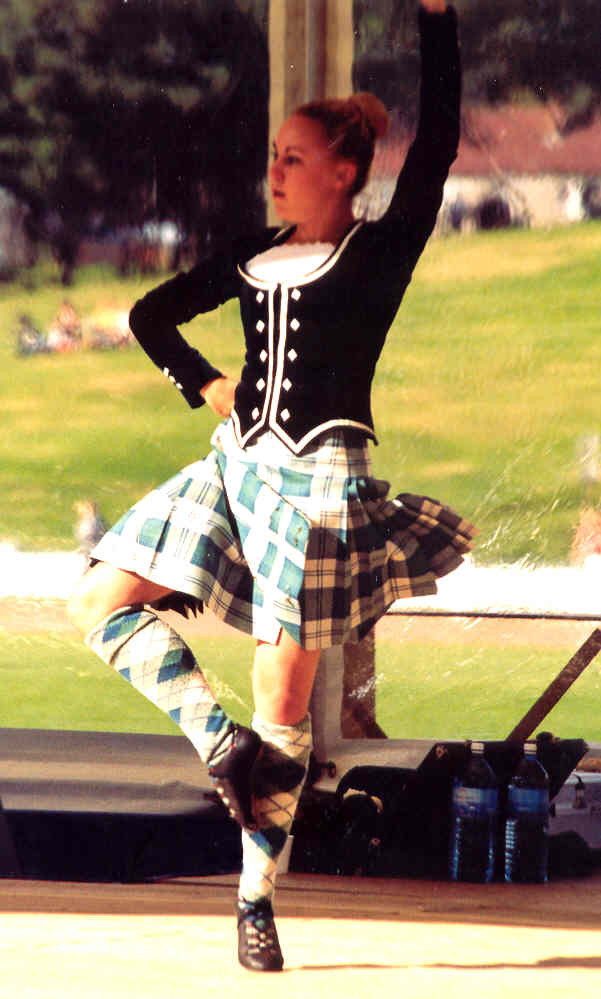 As always for Questions and Comments, I can be reached at
Loraine Ritchey, 1127.W. 4th Street, Lorain, Ohio, 44052.
lritch7@yahoo.com