Highland Highlights
By Loraine Ritchey

Highland Highlights by Loraine Ritchey

MOM, The Common Denominator Part 2.


"There is a lot more to dance than people realize," said Jeannette as we luxuriated in the new found freedom of lunch and conversation.The luxury that comes with having our dancers no longer needing us to chauffer, finance, or be the costumiers.Our job was done we now had time to ourselves.The highland dancer who adheres to a strict competition schedule and the dancer outwith the highland world who wishes to dance professionally have a lot in common including their support staff (especially in those early years) Mom and Dad.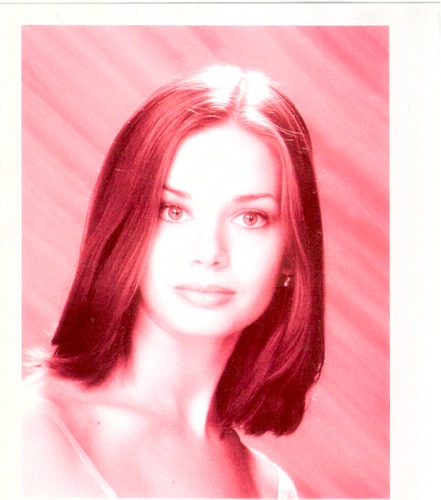 Janet Strukely

Jeannette's daughter Janet is now dancing with the St. Louis Ballet, her bio on their site reads: "Janet Strukely is a native of Elyria, Ohio where she trained under the direction of Denise Gula at the School of Ohio Dance Theatre while receiving additional training from summers at North Carolina School of the Arts and Boston Ballet. She has since danced professionally with Lake Erie Ballet, Ohio Dance Theatre and Ballet Concerto. Ms. Strukely recently graduated Magna Cum Laude with a B.A. in Dance from Mercyhurst College in Erie, Pennsylvania. This is her first season with the Saint Louis Ballet. http://www.stlouisballet.org


There is no mention of Mom of course but we dancing mothers know how important mom is in the equation.There is no mention of Janet's first experience with dance at the age of 4 at the local YWCA. " I took Janet to her first dance class for fun to socialize and for structure, but looking back on those early years I realize now that even then she had the desire to dance"


Janet's desire to dance and learn her craft meant sacrifices and learning of the ropes for mom. Janet's family moved to Kentucky when she was in 2nd grade through to the 7th grade.Janet joined the dance classes at the University of Louisville. Their dancers were often asked to dance in the Nutcracker.That first year Jeannette watched as her daughter was the last to be cut from the audition process " There are many variables in the audition process, I tried to stress the positives, there was always next year and in the case of auditions and children (being the mice) who will fit the costume can be the bottom line".


Janet unlike a lot of dancers and especially Highland dancers did not go the competition route, but that doesn't mean that vacations weren't planned around dance, the long drives, the expense and the pit stops at the Arbys and McDonalds, the hotel accommodations.In Janet's case her talent afforded her the opportunities for scholarships to dance camps, such as the Blue Lakes Fine Arts Camp, Michigan. or camps in North Carolina, Massachusetts.The audition process could involve up to 1,500 hopeful dancers with only 250 places available.It is mom that drives and sits whilst her dancer performs for those that will decide their fate (that will sound familiar I am sure to any Highland mom who has sat waiting for the competition results wondering if the drive home will be filled with excitement or tears.


"The people you meet, the other dancers remember you, networking is very important in the dance world and the camps are a wonderful opportunity. The auditions for ballet companies etc dancers will be known through their participation and are remembered for their ability". stated Jeannette


However it isn't just mom that makes the sacrifices, the dancer has to make choices and sometimes those choices are difficult for the young dancer.Janet had to make a choice (as do many Highland dancers, my own included) whether to be part of the high school cheerleading team.Most cheerleader directors love the dancers because of their flexibility and presence and commitment to practice.However on the downside dance lessons usually interfere with practices and high school games, the dancer is caught between the dance instructor, who is also concerned about injuries and the cheerleading instructor wanting the student at their practices and at games.


Sleepovers, they too can interfere with that important dance lesson Jeannette and Janet compromised " Janet would have me pick her after all the fun and games when the rest of the girls were settling down for the night and she would come home to sleep." Jeannette was also a teacher and education played an important role in her children's life."There were times that when Janet was rehearsing for a production such as Nutcracker when other mums would call their girls in sick, being an educator I couldn't do that so Janet would be doing her homework during the rehearsal, pacing herself to get enough sleep and be in school the next morning.Professional dancers like most athletes only have so many years they can dance at a high standard, education is very important. You have to have a plan B!!"
Next month Janet's story will continue with "how important is the performance aspect of dance in training the young dancer?".
As always for Questions and Comments, I can be reached at
Loraine Ritchey, 1127.W. 4th Street, Lorain, Ohio, 44052.
lritch7@yahoo.com